Nigeria's Real Estate Market at Your Fingertips
The Smartest and Trusted Property Portal You Can Rely On
Hutbay is an online real estate portal dedicated to helping home owners, property buyers, sellers, renters, real estate professionals, investors and mortgage institutions find and share vital information about homes and real estate. Our goal is to empower you with the data and tool you need to help you make informed property decisions.
Launched formally on May 24th, 2013, Hutbay has gradually become the foremost trusted platform for real estate professionals and consumers in Nigeria. We are providing cutting-edge tools with a superb user experience to help in quickly finding and sharing vital information about real estate and to help consumers and real estate players gain insights into the property markets across the federation, especially in Nigeria's major cities.
Our goal is to help you throughout the full life-cycle of your real estate journey by providing you with innovative and intelligent data and real estate solution. From finding a property to rent or buy, connecting to local real estate professionals or finding a mortgage, we've got an ever-evolving platform that makes real estate hunting a lot easier, far smarter and rewarding. With Hutbay Relocation, users can connect with the top moving companies in Nigeria and get free quotes.
Our mission is to eliminate the stress and hassles of finding property in Nigeria, and to make the real estate sector more open and transparent. Hutbay is committed to empowering Nigerian property shoppers by leveraging on all major technology platforms across mobile, web and IoT devices. Hutbay revenue model is centered on subscription by agents and also on advertisements.
We have a strong and passionate team composed of energetic young minds with deep interests in technology and business. The company is backed by mostly Nigerian investors from within and outside Nigeria.
The management is comprised of experienced and passionate entrepreneurs across engineering, finance, management and media.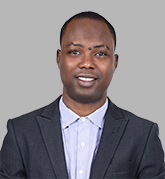 Owolabi Olatunji
(Founder/CEO)
Owolabi is an experienced and serial PropTech entrepreneur with passion for the real estate industry. He holds a BSc in Electronic and Electrical Engineering from the Obafemi Awolowo University. He's happily married with kids.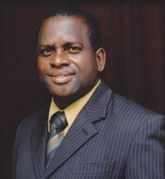 Ademola Dairo
(Co-Founder/CMO)
Ademola is an MBA graduate with over 16 years experience in the financial sector. He had his BSc from the University of Ibadan and his MBA from University of Lagos. He is an entrepreneur and happily married with three children.