Join Hutbay Movers Network
Expand your bottom-line. Get high quality leads and build your online brand on Nigeria's most innovative real estate platform.
Highly targeted exposure
Performance-based program
Quality phone verified leads
and much more...
Expand your boundaries
Hutbay provides you excellent opportunities to be there when your service is needed. We provides you highly-targeted visibilty to the middle-upper class and a top-notch customer support.
Highly Targeted Exposure
Hutbay is used mainly by people who are about to move or knows someone who is about to move; and we cater majorly to the upper-middle class, those who can appreciate and can afford your services.
Performance-Based Program
Expect great returns on your investment. We've got simple, performance-based subscription plans for movers of all sizes and service types. You pay for targeted exposure and only when you get results.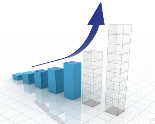 Exclusive and Verified Leads
All Hutbay leads are thoroughly verified through phone validation and email confirmation. We filter all leads and send you only the quality ones. And you get exclusive leads too through your company page.
Customizable Campaigns
Say, you only want leads for Port-Harcourt, we won't send you leads for Maiduguri. You can specify your coverage areas, type of services offered so that all leads are tailored to the type of clients you really want.
You are in good company!

Download our Brochure and Program Kit