RICHBUSSY Ventures & Construction Ltd
Results 1 - 11 of 11
Sort by
Kangi Village, Off Iwo road, Ilalupon, Ibadan, Ibadan, ...
Lands for sale!!! 8.5 acres of Farmland at Lalupon, Ibadan. Oyo State. Features: 2 Farm House 7 Fish Pond 6 acres... | more details
Akorohunfayo off oniyanrin, Mile 12 Kosofe. Lagos, Mil...
661 sqm of land with tenement bungalow building of 18 rooms presently occupied. Suitable for mixed development. Re... | more details
via Olorunleke Village, Off BJ busstop., Ado Odo, Ogun
7 plots of land in a developed area of Olorunleke Village, Atan-Ota. Ogun state. N450,000 per plot. Receipt & Surv... | more details
Off Awuse Estate, Opebi. Lagos, Opebi, Lagos
3 units of 4 bedroom terrace detached at Opebi Estate, Ikeja. Newly built, C of O. N90m per unit. 080661070... | more details
beside New Town Hotels, off Meiran express, Ile iwe. La...
For sale: 4 bedroom duplex on 30ft X 75ft at Ile-Iwe, off Meiran express. Building at roof level. Fence and Gate.... | more details
opposite Amen Estate. Off Lekki-Epe Expressway., Lekki,...
A dry land with close proximity to the expressway! | more details
Ajetunmobi House, Cele Busstop. Lagos, Isolo, Lagos
Security Board room equipped Water facility Manager office glass out view And many more. | more details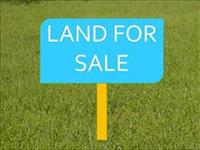 Agbowa Odo Onosa, Epe, Lagos
ABC Gardens. Behind Lagos Chois Estate. Strategically situated around proposed 4th mainland bridge. | more details
Lakowe golf course area, Ajah, Lagos
behind General hospital, Ifo, Ogun
cele busstop, Isolo, Lagos
Administrative Office Reception building Security Building Generator Power house Borehole Concreted floor all round... | more details